Level 5 Professional Cookery
An Chistin offers a full-time Level 5 Major Award in Professional Cookery 5M2088, accredited by QQI through the Galway Roscommon Educational Training Board (GRETB).
The course begins in September and runs for 46 weeks, Monday to Friday.
Ireland is currently in the midst of a skills shortage in the hospitality industry and never has the need for chefs at all levels been higher. The Level 5 Professional Cookery course we deliver at An Chistin is pitched at a level to develop a love of food and a passion for cooking, so that our students can enter the catering industry or go on to further training to continue their education in food.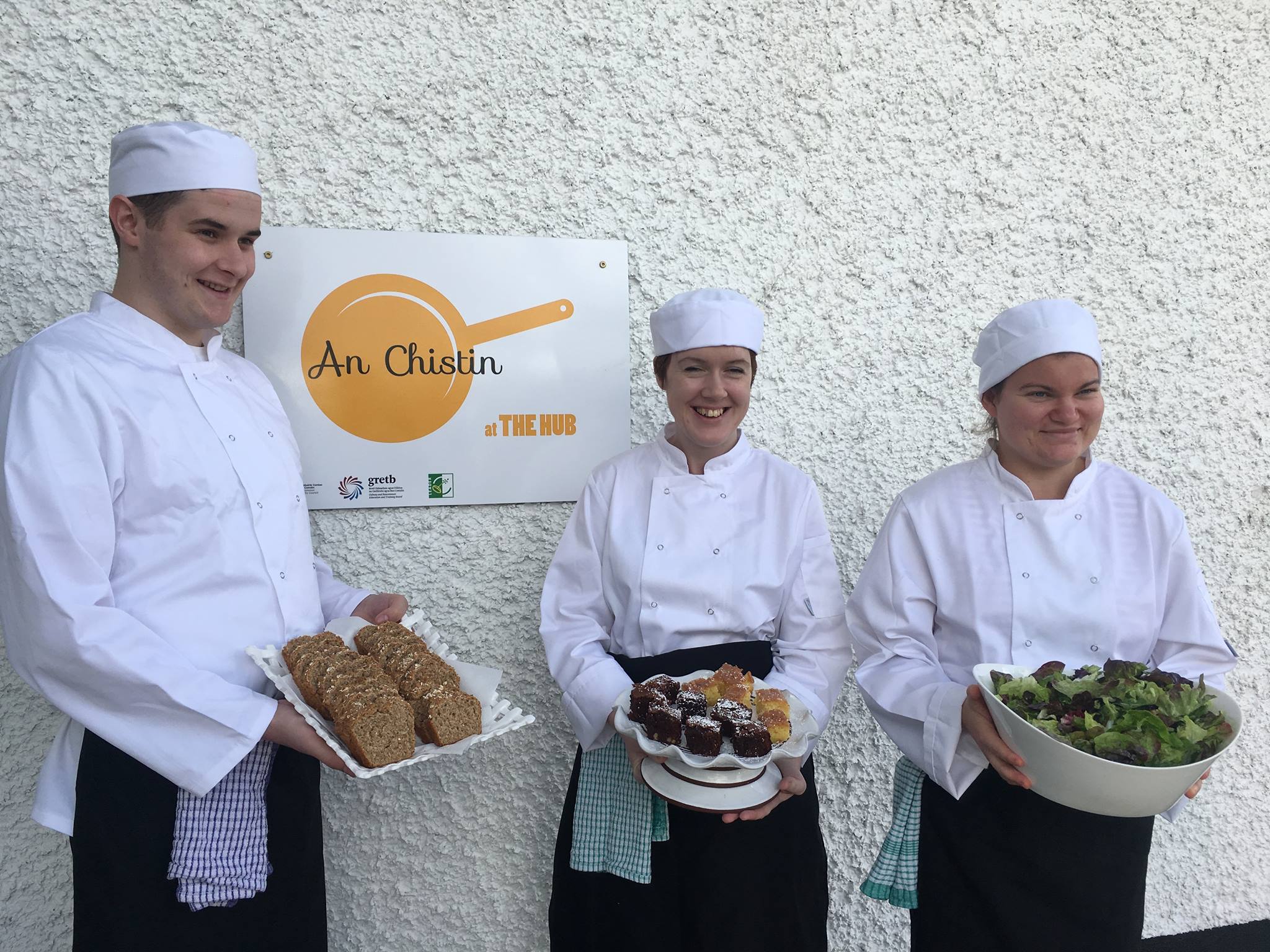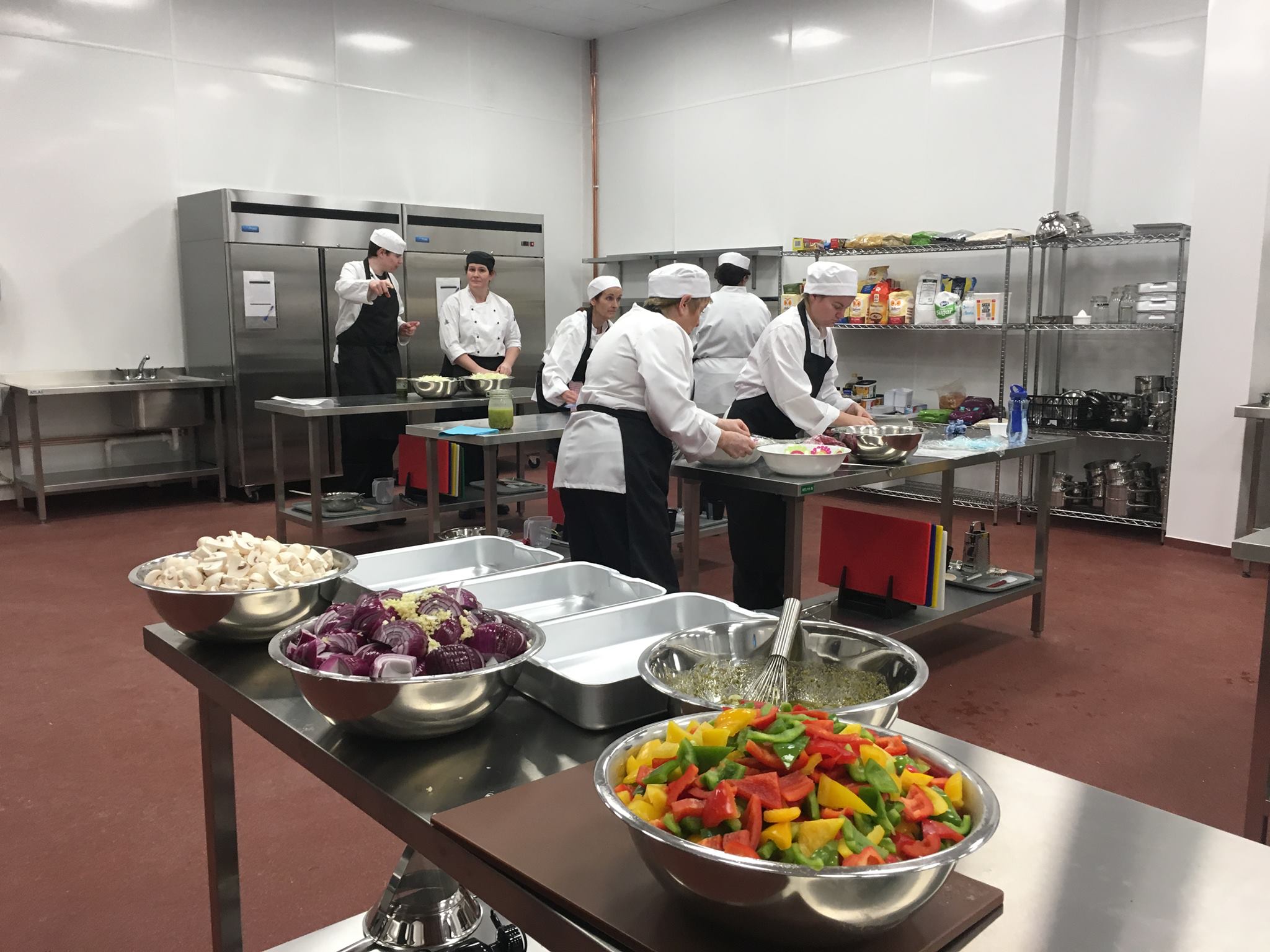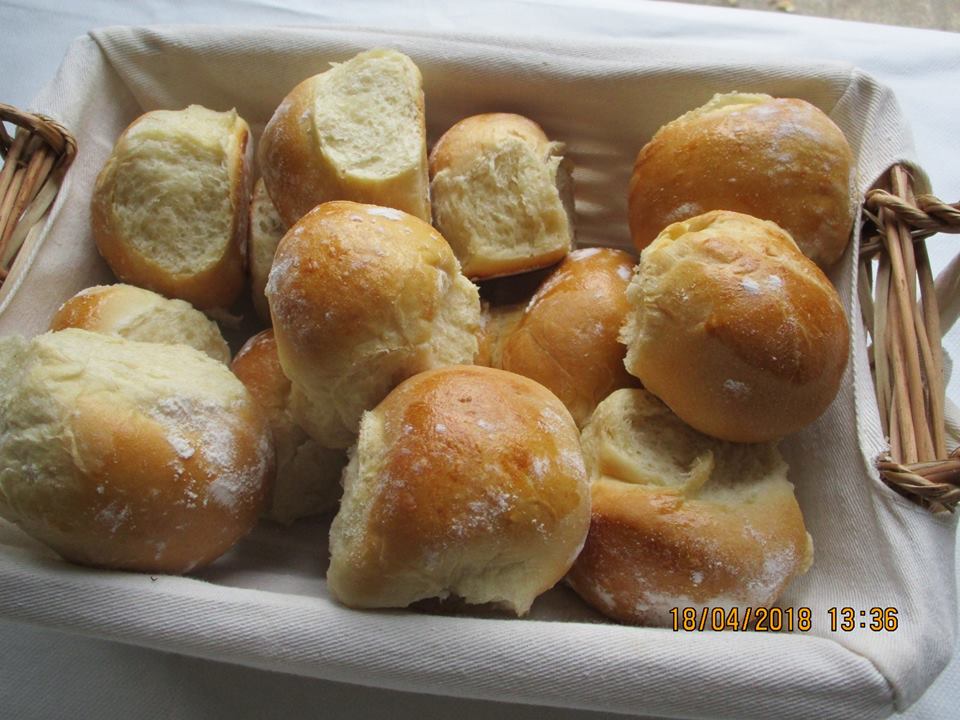 Who should take this course?
The course is aimed at those who wish to begin their training as professional chefs, offering many opportunities for employment in the tourism and hospitality sector both locally and internationally.
On completion of the course, you will have the practical skills, experience and knowledge to further your career in the hospitality industry. You will have a pathway to employment in the dynamic world of tourism, catering and hospitality or can choose to further your education through the National Framework of Qualifications.
Applicants for this course should be in receipt of a DSP allowance.
Entry Requirements
Applicants should have achieved a minimum of a QQI Level 4 Major Award or equivalent.
Good numerical and communication skills are essential, including verbal and written command of English.
What does a typical day look like?
No two days are the same at An Chistin. Our trainee chefs spend mornings in the kitchen learning the techniques and skills associated with professional cookery including all aspects of basic culinary techniques and food safety as well as an introduction to pastry, baking and desserts, international cuisines, meal service, food science and much more.
Afternoons are spent in the classroom learning the theory that accompanies the culinary modules as well as life and career skills such as Word Processing and Personal Effectiveness.
Learners also undertake work experience with local food and hospitality businesses where they are able to further develop their skills in the workplace.
What subjects will be covered?
| | | |
| --- | --- | --- |
| Module | Code | Overview |
| Culinary Techniques | 5N0630 | An introduction to the kitchen classroom, learners will gain valuable knife and kitchen skills and will learn the art of time management while cooking a variety of dishes. Learners will perfect stocks, soups and classic sauces as well as range of meat, fish, poultry and vegetable dishes. |
| Food Science & Technology | 5N0730 | Learn about the science of food and cooking and develop the skills to use a range of industrial kitchen equipment. |
| Word Processing | 5N1358 | Develop a high level of computer and word processing skills including document formatting, graphics, tables and mail merge. |
| Pastry, Baking & Desserts | 5N2084 | Learn to prepare a wide range of baked dishes including breads, scones, muffins and a variety of pastries. Prepare a range of desserts including soufflés, cheesecakes, meringues, fruit dishes and sauces. |
| Menu Planning & Applied Nutrition | 5N2085 | Develop the skills to plan a range of different types of menus from cafes to fine dining restaurants. Learn the role of nutrients in food and how to effectively read food labels. |
| Personal Effectiveness | 5N1390 | Develop the skills needed for the workforce including problem solving, decision making, meeting planning and teamwork. Prepare reports and presentations on the principles of personal effectiveness. |
| International Cuisines | 5N0632 | Learn about the food cultures of many different regions of the world and the flavours, ingredients and spices used to create ethnic cuisines. Prepare dishes from Europe, the Mediterranean, Asia and other World Cuisines. |
| Meal Service | 5N0635 | Learn the front-of-house skills needed in the hospitality industry including customer and food service. |
| Work Practice | 5N1433 | Learners will spend a significant amount of time gaining valuable work experience with local food and hospitality business. |
If you are interested learning more about the course, please contact us directly at anchistin.coordinator@gmail.com or call us on 094.962.2644.